Cool lawnmower edges and weed-whacks, too!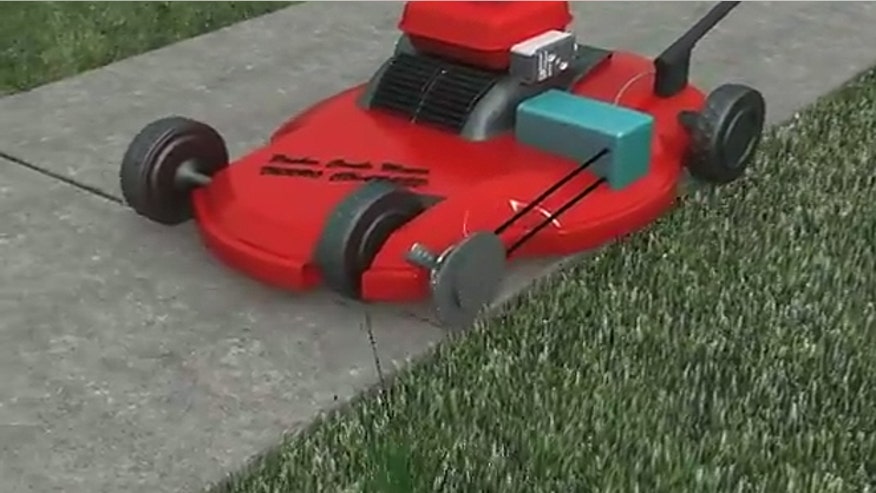 It's about time somebody came up with this! It's a lawnmower-edger-weed whacker combo. Cool, huh?!
Well, the Packer-Combo-Mower was created by two Pennsylvania men in their 70's. They're working on getting a patent for it. Can't wait till that thing is on the market!
Click HERE to read more about it.

Laura Anderson has lived more than half of her life in the south, in Columbia, South Carolina for college and then coastal Georgia for love, life and work. Laura discovered her passion for radio when she was in high school and earned the Broadcasting Student of the Year award her senior year. From there, she earned an associate's degree from a community college before heading south to earn her bachelor's degree from the University of South Carolina's School of Broadcast Journalism. The moss-draped oaks, tidal creeks, and year-round birds and flowers are some of the reasons Laura finds it so enticing to live in the Savannah area. She's also impressed by the easygoing nature of the people who live here. First came love, then came marriage and then came a baby carriage. Laura loves being a wife and a mother!Causes important to Laura are anti-littering, protecting our children from sex offenders and abusers, and literacy and speaking well. When Laura's passionate about something, she lets you know about it. Integrity is important to her, so Laura won't recommend something she doesn't believe in. She loves to laugh and to make people smile. And she loves all of the ways she's able to help people through her job on the radio in Savannah!FAQ: Did you know that Laura is a twin? She and her fraternal twin sister surprised their parents who thought they were having a big boy. Laura is "Twin A" and was born 16 minutes before her sister.#GoGamecocks #GoCoastGuard #PizzaandIceCream #Waterholic