GOP Launches "Lyin' Comey" Site Ahead Of Former FBI Chief's New Book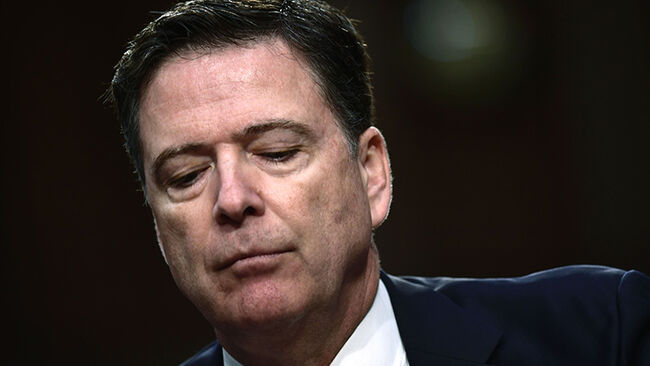 The Republican National Committee is taking action to discredit former FBI Director James Comey ahead of the release of his new book A Higher Loyalty: Truth, Lies, and Leadership. The RNC launched www.LyinComey.com to fact-check any statements he makes during the press tour for his upcoming book along with correcting the record of anything he writes in his book.
The website aims to undermine the credibility of the fired FBI director and features negative statements about Comey from prominent Democrats, including Nancy Pelosi and Hillary Clinton.
"Maybe he's not in the right job," House Democratic Leader Nancy Pelosi, D-Calif., is quoted as saying in November 2016.
The site features a 57-second video of Democrats attacking Comey on various cable news programs.
There is a section called "Check Twitter" which features a tweet from President Donald Trump accusing Comey of lying under oath.
The final section, called "Check the Facts" lists multiple comments and accusations made by Comey followed by what the RNC believes is the truth.
A Higher Loyalty: Truth, Lies, and Leadership will be released on April 17th. Many people have been eagerly awaiting the release of the book. In March, it started climbing on Amazon's best seller list due to a large number of people who pre-ordered the book.
Photo: Getty Images